Anxious Patients
We understand that going to the dentist is not everyone's favourite pastime. Many people put off going to the dentist for months or years just because they suffer from anxiety about going to the dentist and as a result the dental problems become bigger and the dental treatment becomes unpleasant. Dental Lifeline now offers an advanced form of sedation for a wide range of treatment applications & situations
Happy Gas (Nitrous Oxide)
Happy gas, or Nitrous Oxide, has been safely used for decades within the dental profession. Our high tech machines deliver a precise combination of Nitrous Oxide and Oxygen in order to allow you to feel deeply relaxed.
The benefit of using happy gas is that it allows the patient to stay in a conscious state during the dental appointment. Furthermore, as soon as the Nitrous Oxide flow is cut, the effects will immediately start to wear off and within just moments the patient will be able to perform normally.
Sleep Dentistry (Pain Free Treatment while you sleep)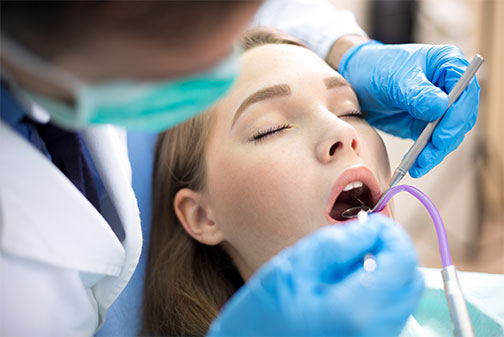 Sleep dentistry allows for pain free dentistry, is a dental solution designed for patients who dread going to the dentist. It is requires special skills and a highly trained team.
This team consists of the sedationist, a very gentle dentist & specially trained nurses.
Sleep Dentistry is the use of medically administered and supervised IV sedation, also called "Twilight Sedation". It is safer than general anaesthetic and does not requre hospitalization.
Cases where appropriate/beneficial:
Patients who are dental phobic, suffer from anxiety or fear, or who simply don't like the smells and noises associated with dental work
Patients who need extensive treatments (ideal for time-poor patients and business people who can elect to have most of their treatment completed in one session
Complex or multiple treatments (all restorative and cosmetic work plus various types of dental surgery can be carried out quickly and painlessly)
Patients who have difficulty with normal treatment provisions due to issues such as sensitive teeth and gums, strong gag reflex, small mouths, or who don't always go numb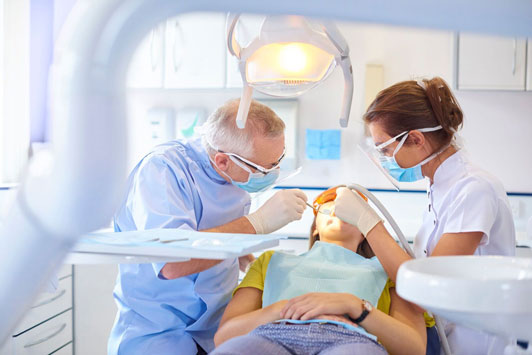 Benefits of Sleep Dentistry
Safe – established procedure
Comfortable – no pain or discomfort from your dental procedure and you will be calm and relaxed throughout
Amnesic Effect – no recollection of the dental procedure undergone
You will be in a dream-like state, though you will remain conscious and responsive
Convenient – most dental procedures can be performed including crowns/veneers, tooth extraction and wisdom teeth removal (impacted wisdoms), root canal therapy, fillings, dental implants and other surgical procedures, all without the need for referral or hospital attendance
Smooth recovery – patients typically go home 30 minutes following the procedure
Get Full Checkup, Clean & X-rays
Exciting offers and discount for new patient